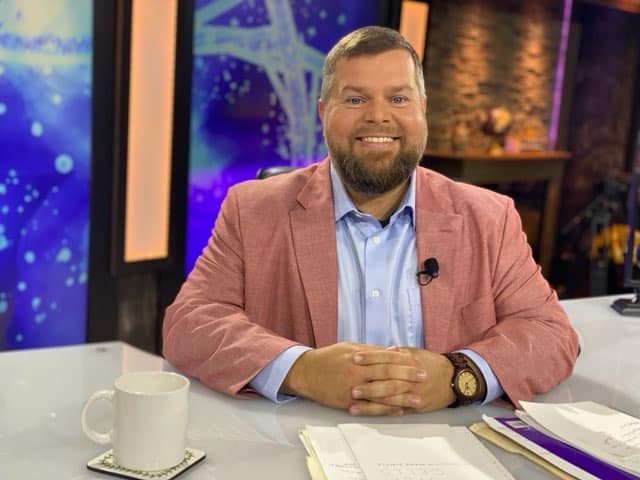 Kevin Lucas is an entrepreneur, philanthropist, public speaker, and health & wellness advocate dedicated to helping people restore a sense of control to their lives via his work. Kevin Lucas started a career as a Board Certified Advanced Structural Integrator. In this role, he helped to improve the quality of life of clients with a variety of conditions such as Parkinson's. Fibromyalgia, MS, auto immune conditions, and other ailments that can be the source of chronic pain. Now, as the co-founder of New Hope Regeneration, Kevin Lucas takes what he has learned over the course of his career to introduce clients to the regenerative, anti-inflammatory, and immunomodulatory effects of Infiniti Matrix. Kevin Lucas acknowledges the importance of collaborating with others within his space, and he has contributed to actionable methods within his field as well as helped other medical professionals expand their knowledge on his area of expertise.
Kevin Lucas's desire to expand on ideas within his space at New Hope Regeneration has led to him becoming an international trainer and speaker. As a part of this facet of his career, Kevin trains medical professionals in pain education, neuroscience and the logistics of business development. This includes educating the medical community and others on the ins and outs of Infiniti Cell research in an effort to bring light to the research being done and its ability to help clients find the relief that they need.
Since 2015, Kevin Lucas has been responsible for founding, operating, and managing clinics across the country specializing in Infiniti Therapy through his work at New Hope Regeneration. Kevin Lucas knows that Infiniti Therapy be a complex field to those unaware with the process and its impact on health, and he dedicates himself to educating others on how regenerative therapy can strengthen the body's internal repair system. This serves to eliminate barriers and make Infiniti Therapy easier to learn about, understand, and access for individuals that are interested in learning more.
Kevin Lucas also acts as a consultant for New Hope Regeneration, helping people suffering from different conditions and ailments determine if Infiniti Therapy is a path that could be helpful for managing the difficulties that their conditions present. Everything that Kevin Lucas does for the company and its clients stems from his desire to help people become healthier and live a life where they can be free from some of the obstacles in the way of their happiness. He hopes that, by furthering the ever-growing conversation of Infiniti Therapy, he can simultaneously improve upon existing processes while ensuring that the therapy gets to those that would benefit from its use.